SR Technopack 'Oxygen blocking packaging material'... "Overcoming…
본문
Explore small and medium enterprises

3 times the food preservation performance of imported products
1300 tons of plastic emission reduction per year

The price is 25% lower
Supplied to 7 domestic and foreign brands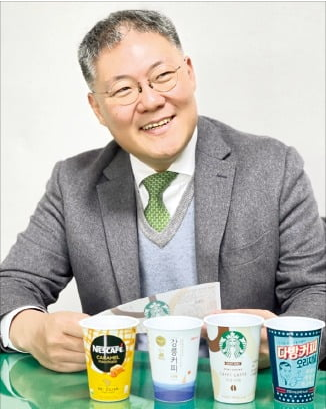 Food packaging materials function to maintain the taste and freshness of food for a long time. The better the preservation performance of food packaging materials, the higher the added value of food and beverage products. SR Technopack, a packaging material manufacturer, is supplying eco-friendly food packaging materials that have more than three times the preservation performance of existing products to domestic and foreign food companies. Based on its independently developed oxygen barrier coating film technology, the company is introducing packaging materials for various fields such as food and medicine.
Localization of oxygen barrier film for food packaging
SR Technopack started as a food packaging container and medical film manufacturing company in 1992.
In 1998, the company established an affiliated technology research institute and developed a film for toothpaste and a non-PVC infusion bag for the first time in Korea.
SR Technopack reached a turning point in 2012 when it was acquired by Samryung Trading, the No. 1 carton pack manufacturer in Korea.
Samryung Trading, which first localized paper packaging materials for food and beverages such as milk cartons in 1980, took a step forward to become a comprehensive food packaging company with SR Technopack, which possesses technological prowess in the plastic packaging field.
To safely preserve food and beverages in containers, a coating film that blocks foreign substances such as oxygen must be attached to the container.
In the domestic food industry, most of the high-barrier films to improve food preservation were imported and used.
SR Technopack decided to localize high barrier film material, which is highly dependent on imports.
SR Technopack President Jo Hong-ro (pictured) judged, "Like global material companies, we need our own materials to secure sustainability as a comprehensive packaging material company." SR Technopack has been devoted to the development of coating film for oxygen barrier for four years since 2015.
After more than 3,000 trial and error, it succeeded in commercializing the oxygen barrier coating film 'GB-8' at the end of 2019. Unlike imported high-barrier films, it is a unique food packaging film using polyvinyl alcohol (PVOH) material. Here, the self-developed coating solution is applied thinly to complete the food packaging material.
It is attractive that the oxygen blocking effect is more than three times higher than that of imported products, and the price is 25% cheaper. GB-8 is recognized for its quality in the food industry, where safety standards are relatively strict.
Starting with Purmil, a dairy processing company, in October 2019, it is supplying labels for cup drinks with GB-8 applied to 7 domestic and foreign food brands including Seoul Milk, Nestlé Malaysia, and Starbucks. The company's sales of packaging materials related to cup beverages increased 11-fold in one year.
Leap as an eco-friendly and high value-added packaging materials company
SR Technopack's GB-8 is drawing attention as an eco-friendly food packaging material that can be recycled. Since the amount of coating solution applied to PVOH is very small, it can be discharged as plastic when recycled even though it is a packaging material that combines different materials.
It solved the problem that the existing food and beverage packaging materials were not recyclable due to a mixture of plastic and aluminum.
President Cho explained, "With the application of GB-8, about 1,300 tons of plastic containers for beverage cups last year were recycled rather than discarded." Another major business of SR Technopack is medical film.
In 2017, the company invested 12.5 billion won in its Cheonan plant in South Chungcheong Province to increase its medical film production capacity from 17 million square meters to 65 million square meters.
90% of the film for sap packaging produced at this plant is exported to China, Southeast Asia, the Middle East, and South America. In addition, it is working hard to develop high value-added medical films, such as biofilms used for peritoneal dialysis in patients with chronic renal failure.
"The film manufacturing technology possessed by SR Technopack can be widely used in the food distribution market, such as HMR and meal kits, which are rapidly growing," said President Cho. It will be applied in various fields."

Reporter Min Kyung-jin min@hankyung.com