SR Technopack CEO Jo Hong-ro "Oxygen barrier film reduces 1353 to…
본문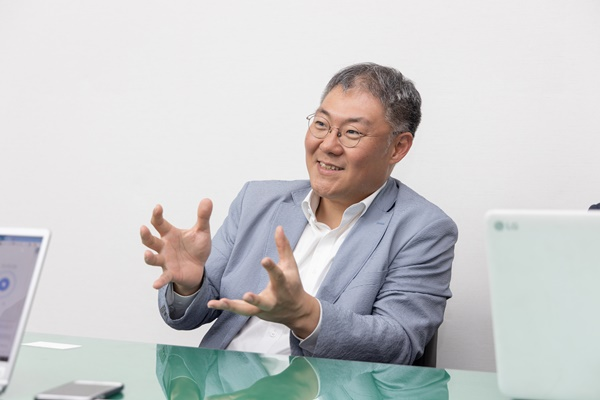 [Good Morning Economy = Correspondent Choi Bitna] It is the era of the 'garbage pandemic'. As non-face-to-face consumption increases due to COVID-19, the amount of waste such as plastics is increasing exponentially.

The government and companies are trying to find alternatives that can reduce waste and increase the recycling rate, but it is not easy because investment and profitability problems are intertwined with facility changes.

We found SR Technopack, a company that is helping domestic and foreign companies to reduce waste by developing an eco-friendly oxygen barrier film.

SR Technopack is a company that develops food packaging and high-barrier film materials such as instant rice containers, RTD cup coffee, and medical infusion films.

In 2018, we succeeded in developing an eco-friendly oxygen barrier coating film 'GB-8' that can replace the Japanese oxygen barrier film, which is the most used in Korea among the high barrier films mainly used for packaging materials such as instant rice and HMR.

Currently, GB-8 is being applied to RTD cup beverage labels of domestic and foreign companies such as Nestlé, Purmil, Dongwon F&B, and Binggrae.

In addition to oxygen barrier properties, we have developed a moisture barrier coating film, focusing on development so that we can introduce a new 'GB' that can be used in household goods, medical care, and electronic devices as well as sterile foods such as retorts.

Hong-ro Cho, CEO of SR Technopack, said, "As the importance of environmental protection has recently increased, the government is also emphasizing the reduction of resources in the process of packaging production, use and disposal in the food packaging field." The material has enhanced oxygen barrier function and moisture barrier, so it will be able to be applied to various cutting-edge industries such as advanced displays and gas tanks."

The following is a Q&A with CEO Hong-ro Cho.

Q. Do you feel the impact of the ban on using straws?
Companies are changing from the production stage to reducing plastic use and increasing recycling rates. The use of materials that are difficult to recycle is being avoided, and the number of products that are newly applied with eco-friendly materials is increasing noticeably. When the ban on using straws came into effect, there were many inquiries from companies that were producing straws. Inquiries such as whether there are eco-friendly straws and packaging materials flooded in.

Q. It is predicted that the use of plastic cups will be banned in cafes and franchise stores nationwide as early as next year.
It is also good to establish detailed measures by collecting opinions from businesses and citizens while implementing the policy. Sanitation and waste issues are conflicting fields, so I think there will be a lot of trouble.

Q. What is the current status of the plastic packaging market?
Although companies are making various efforts such as adopting eco-friendly materials, they are still designing designs and packaging materials for preservation of contents, protection of brand value, and convenience for consumers, and putting them on the market.
We have reached the point where we need to think more about the environment in addition to conservation, protection and convenience. Consumers also believe that there is a change in perception, such as purchasing products with eco-friendly materials and packaging materials that are convenient for recycling rather than the aesthetics of packaging materials.

Q. If consumers work hard to separate recycling, will waste be reduced?
There is a limit to the separation of recycling by consumers. Recycling should be considered from the stage of product planning and production in a company.
For example, many RTD cup coffees placed on the shelves of convenience stores are difficult to recycle. Even if the plastic container body and label are made of different materials, they are classified as 'Other' and disposed of as waste, but consumers are not aware of this fact. Many people are surprised that even if they are separated and discharged as plastic, they are actually just thrown away.

However, if GB-8 is applied to the RTD cup coffee label, it can be recycled immediately without separating the container and label. Because GB-8 can produce an oxygen-blocking effect even in a very small amount, when applied to cup coffee containers, it is recognized as a single material and classified as 'PP', which refers to the main raw material of polypropylene, and has the advantage of being recycled as plastic fiber.

Last year, the effect of reducing plastic waste by applying GB-8 alone was over 1300 tons. Just changing the label of RTD cup coffee can reduce 1353 tons of waste per year. For the environment and for the people, I hope that the coating will be incorporated into the industry as soon as possible.

Q. The domestic food packaging market has been dependent on imports.
Above all, it is important to develop our own materials. Small and medium-sized enterprises (SMEs) are particularly important, and the structure of importing and processing core materials from overseas such as Japan to produce products limits the company's growth. If it is not our company's material, we must have material technology that cannot make a product. This requires a long-term approach rather than short-term performance or cost.

Q. What are the points to keep in mind when developing new materials?
The most important thing is the consumer. Even if it is a new material with excellent functionality, if it is toxic, it will inevitably be eliminated from the market. If you take this into consideration from the initial development stage, you will be able to survive in the market for a long time even if you experience trial and error.

Q. What do you expect from the government?
It is necessary to provide support for material development of small and medium-sized enterprises (SMEs) and a method to protect the developed technology. If a large company enters and monopolizes the market after hard work has been completed, small and medium-sized enterprises should be concerned about the existence of the company.
If a market cannot be secured in the domestic market, exports are also blocked, so even if a good material is developed, it cannot be used. It is hoped that appropriate support will be added so that the technology and materials of SMEs can shine.

Q. What is the role of companies and citizens for the environment?
Companies should strive to introduce better products through continuous R&D. In consideration of quality as well as the environment, waste must be reduced and replaced with materials that are easy to recycle.
If the public and businesses are aware of the environment and purchase products with packaging materials that are easy to recycle and eco-friendly packaging materials, corporate change will be accelerated.

Q. What is the outlook for next-generation materials?